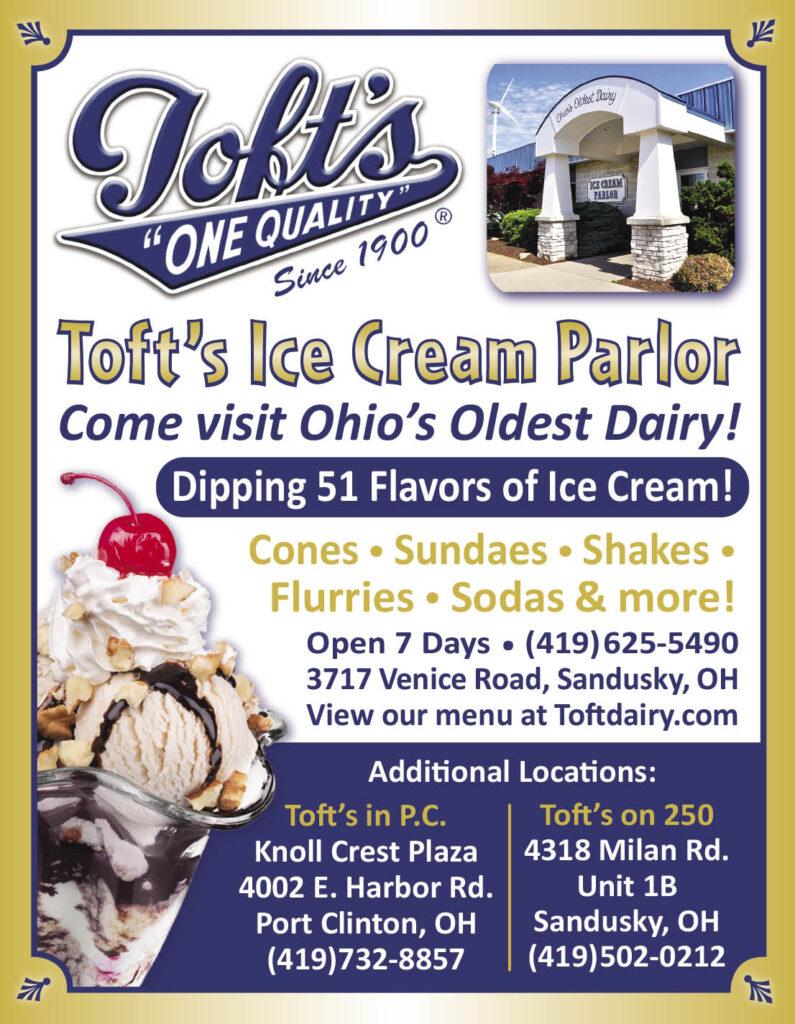 Toft's Dairy & Ice Cream Parlor
Remember how good ice cream tasted when you were a kid? Toft's ice cream will help you relive those memories with that rich, creamy taste you remember and love. Because real ice cream tastes like Toft's.
Visit our Sandusky & Port Clinton Ice Cream Parlor locations!
Sandusky Locations:
Toft's Ice Cream Parlor
3717 Venice Road, Sandusky, OH
419-625-5490
Toft's on 250 - Ice Cream Parlor
4318 Milan Road • Unit 1B, Sandusky, OH
419-502-0212

Port Clinton Location:
Toft's Ice Cream Parlor
Knoll Crest Shopping Center
4002 E. Harbor Road, Port Clinton, OH 43452
419-732-8857
Contact Information
3717 Venice Road, Sandusky, OH, USA