Find Your Way Around The Area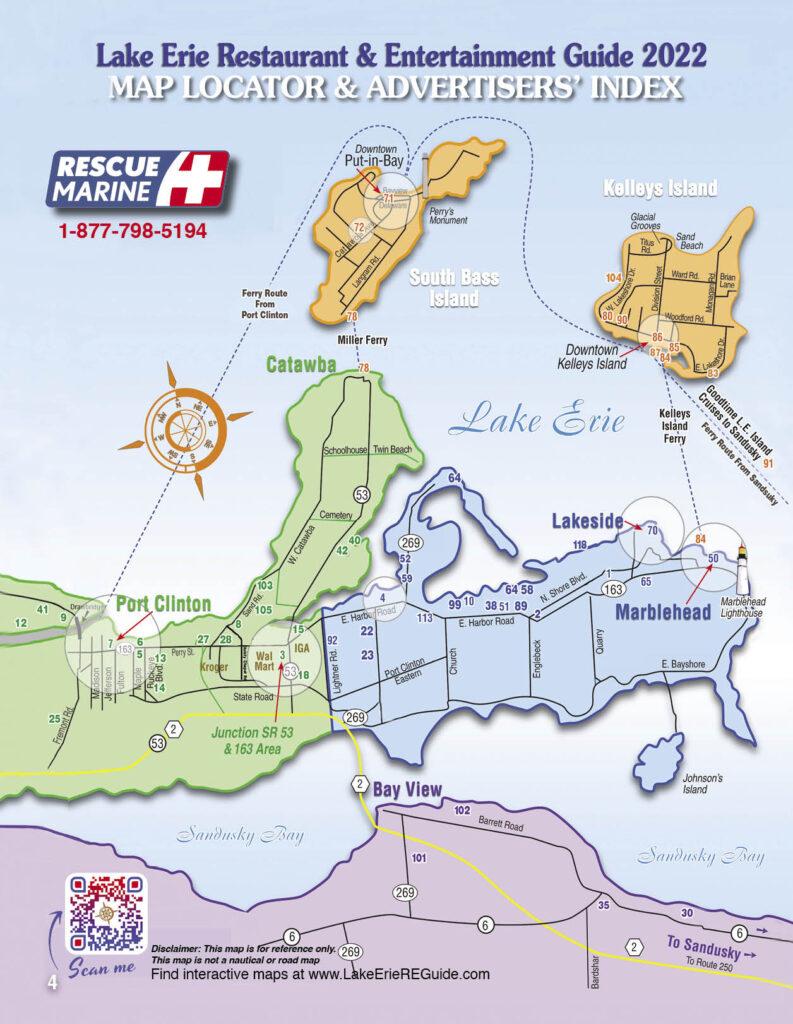 The chart above is a generalized map of the Lake Erie north coast destinations of Catawba, Port Clinton, Lakeside, Marblehead, Bay View, Sandusky, and the Island areas of Put-in-Bay (South Bass Island) and Kelleys Island. For those vacationing along the north shore of Lake Erie, our printed magazine provides an index and map locator guide for area venues including restaurants, shopping, lodging, fishing, entertainment and attractions.
Use our handy map to get directions to destinations in Vacationland!