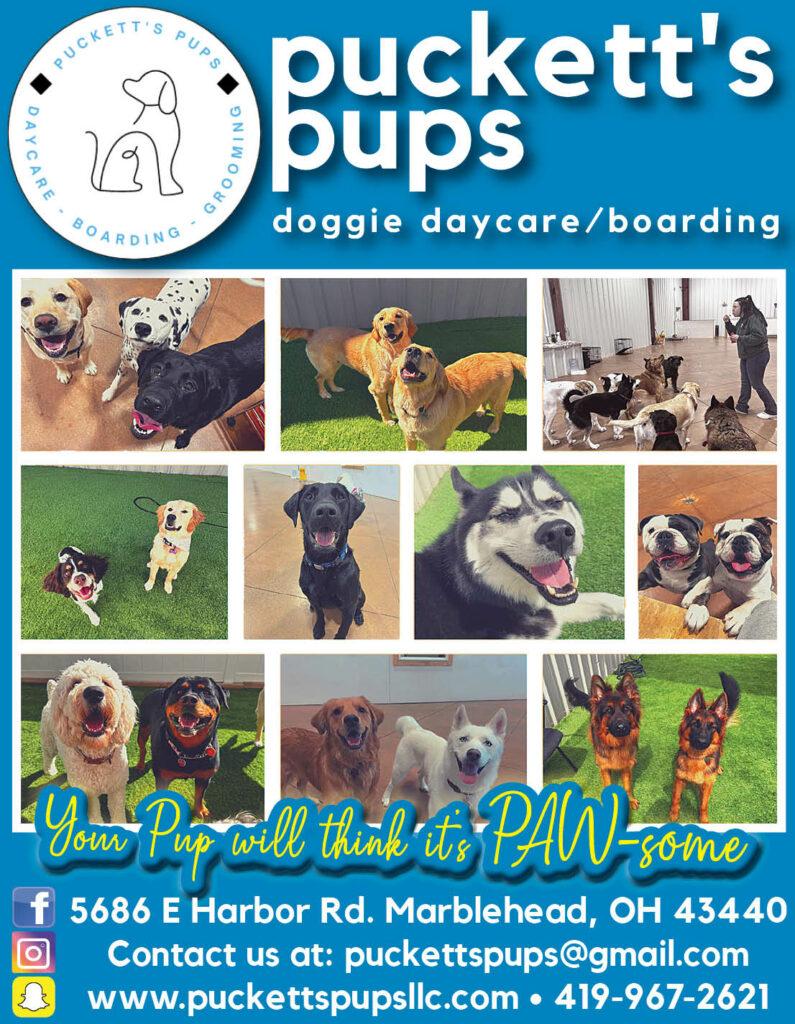 Puckett's Pups Doggie Daycare and Boarding
We care about your Dog as much as you do! Thank you for choosing local for your fur babies needs! We are very small facility that gives dogs the customized care they deserve! Boarding stays with us are very individualized, check out our Paw Partner website where you can make your pups stay super special! Have a PAWSOME day! 
Visit our Website:  puckettspupsllc.com
Click here to Book You pet's stay!
Find us on Facebook!
Contact Information
5686 E. Harbor Road, Marblehead, OH 43440