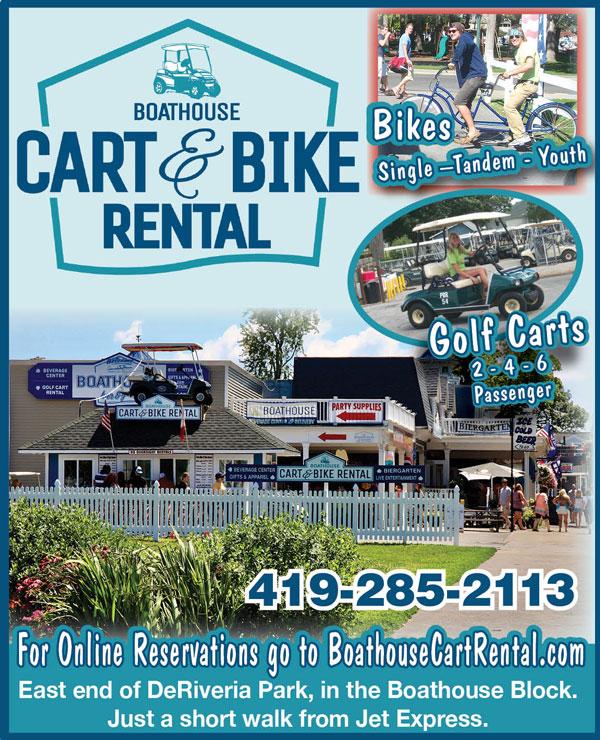 Boathouse Cart & Bike Rental
Our Golf Cart fleets consists of Club Car gasoline-powered golf carts with plenty of speed and range to take you to all parts of South Bass Island. We rent in hourly increments or for the entire day, same day only. You must be at least 21 and have a valid drivers license to rent. Rent online and reserve your golf cart for the day, or visit our rental booth on Hartford Avenue. We rent 2 passenger, 4 passenger and 6 passenger carts at competitive rates.
Our bicycle fleet features single "cruiser" style bicycles in three sizes and tandems. We provide child car seats and boosters for the carts at no additional cost. Our bikes come in Adult, and child sizes.
Contact Information
218 Hartford Ave, Put-in-Bay, Ohio 43456, USA